Regular price
Sale price
€14,00 EUR
Unit price
per
Sale
Sold out
This tote bag is made of 100% organic cotton with a natural look and touch. It is reusable for school, grocery shopping or high street strolls following our path towards a greener future. You can help by using our tote bag.
CARE & INFO:
– Steamed and pressed for full comfort
– Designed by  κόφι x YOKE
– Handmade in Greece
-For the screen print we have used Epson UltraChrome DG ink and pretreatment liquid, certified of Eco Passport.
Share
Shipping

Για παραγγελίες σ'όλη την Ελλάδα (και σε απομακρυσμένες περιοχές), το κόστος αποστολής ανέρχεται στο ποσό των 3€. Αποστολή σε 1-3 εργάσιμες
ημέρες.
Return policy

Οι ακυρώσεις παραγγελιών γίνονται δεκτές εντός 10 ωρών. Στην περίπτωση
που θέλετε να ακυρώσετε την παραγγελία σας ενημερώστε μας εγκαίρως με σχετικό e-mail (Θέμα email: ακύρωση παραγγελίας). Η ακύρωση ΔΕ γίνεται
δεκτή στην περίπτωση που έχει ήδη προχωρήσει σε αποστολή και βρίσκεται
καθοδόν.
View full details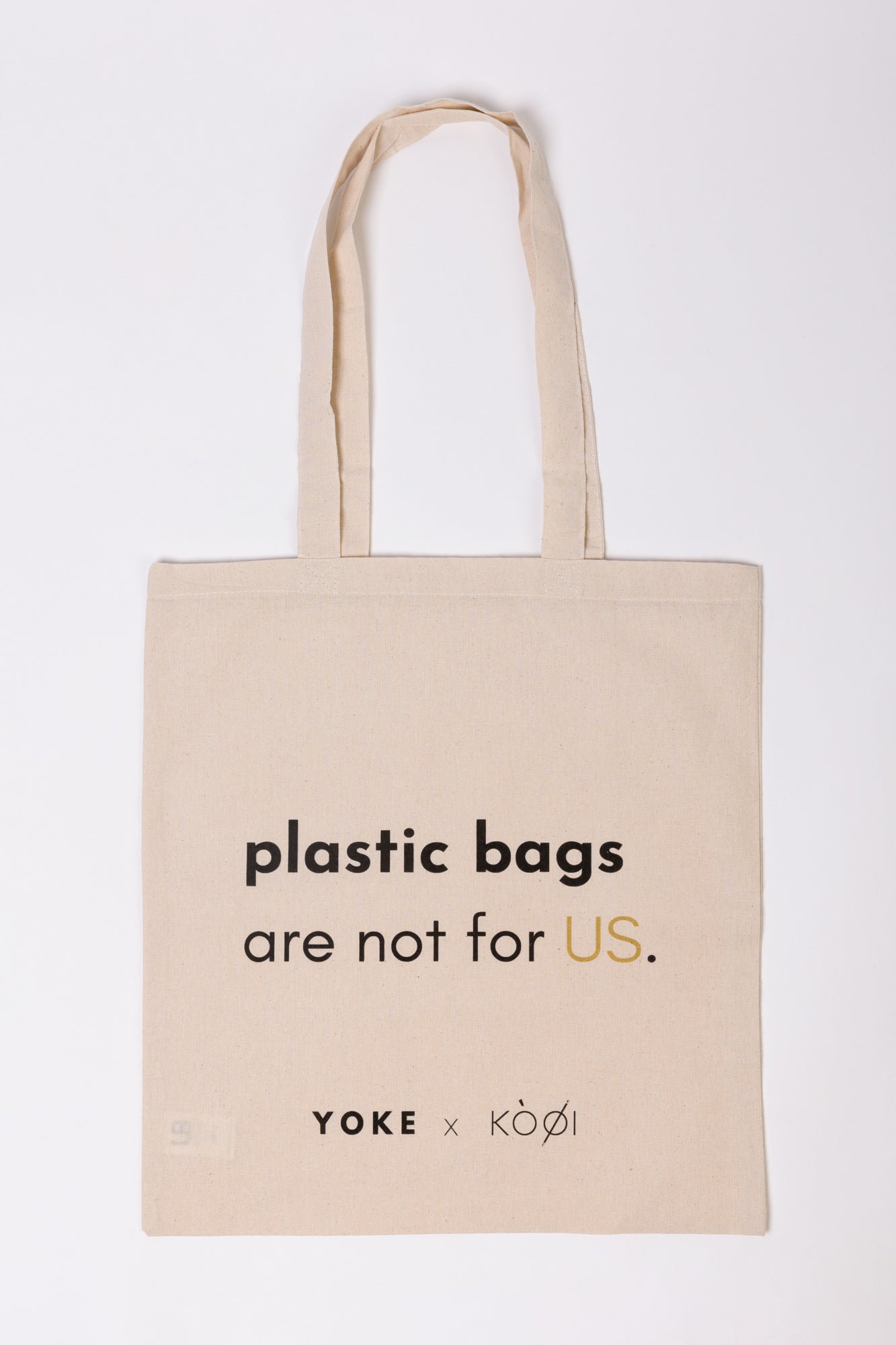 we are always connected.
People, Culture, Eco-living, World, Wellness. Το όραμα του ΥΟΚΕ και των ανθρώπων του είναι η δημιουργία μίας ζωντανής κοινότητας που μοιράζεται ιδέες, ιστορίες και συνήθειες.